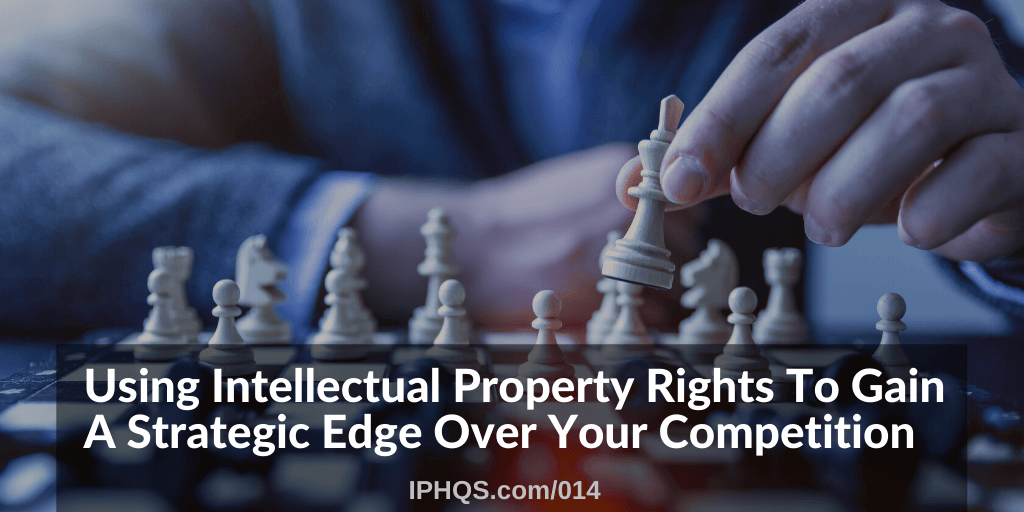 In this episode, I am going to explain how you can use your intellectual property (IP) to gain a huge advantage over others. The example will be how realtors can use their IP rights to make strategic moves. These may not be popular ideas; however, they work.
Click HERE to Listen on iTunes
Click HERE to Listen on Google Play
Learn the value of Copyrighting (meaning registering the copyright) your photos and video
How industries may be missing the value of intellectual property rights.
How Copyright law can make you more
EX: Learn how realtors can stop their work from getting stolen
How theft can be worth more than your 3 – 6% realtor commission.
You can use intellectual property as a tool to further your business goals and objectives. IP can be used stop or slow your competition and if so desired and executed effectively you can force them out of your business.
Intellectual Property is your creative work, patented product or idea, or trademark. Your course, music, photographs, videos are all examples of intellectual property. When registered with the US Copyright Office or Patent and Trademark Office, using the law, using the system, it is an awesome weapon.
You can Google Apple sues Samsung to look at the weaponization of patents. Today we are going to talk about the weaponization of copyrights.
Every realtor I've met has a similar story. They are always looking for leads for new listings, they are typically looking within a specific data set, and they have a story how another realtor "screwed" them or wasn't ethical, or how a seller wasted their time and went with another realtor at a later date.
There appears to be an influx of new full-time realtors, hobby realtors, and investors in the market, moving a lot of inventory. Whenever you have an influx of people into any business, you will find pirates. They may not identify as pirates but once I explain what they do, you will see how they fit on to the ship. These people are not really interested in relationships past how you can help them grow their business. Some may not know they are pirating. Many don't care. When caught or called out, they use the, "I had no idea" line as an excuse to get out of the financial pain you can cause when they steal your work. That is not real estate specific.
If you're a realtor you may be thinking,
Wait I sell houses, I sell buildings, this doesn't apply to me. Take a moment and think, how can this work for me? How can I make this work for me?
The kicker to the they screwed me gripe about other realtors is usually, "…and they used the pictures and video I paid to have done on that property." Boom, that's where you have your play.
Both the video and photos may be your intellectual property. If you paid for it and got the photographer or videographer to sign their rights to you over because it was a work for hire, YOU, own the rights. You do this right, and you have a beautiful claim that could be significantly more valuable then whatever commission you had coming.
Know this is not realtor specific. If your industry uses images or video for anything, this process WILL work for you as well. I will also add that if you want help in figuring this out, join our FREE Facebook Group at Intellectual property HQ Community, post a message, and we will be in touch. If the elements are lined up, our team will ride shotgun with you and help you get what you are entitled to.
Here are the steps:
1. Before you sign an agreement with a photographer or videographer make sure they agree to assign all rights to the images or video to you. I will post a simple release that you can use in our Facebook group
2. Once the video or photos are complete, register them all with the US Copyright Office. It should take about 15 minutes to register them. If you register the work before you publish them, you can use choose Register a Group of Photographs or Register a Group of Unpublished works. It will be more cost effective if you register the work before you publish them. If you need to know how, we have a how to in our blog section at IntellectualPropertyHQ.com.
3. Use the work and hopefully you get the sale and never need to worry about this issue. However, if you lose the listing, and see your work pop up at a later date posted by another agent who now has that listing and they are using your images or video. You have a copyright infringement claim that has a maximum value of $150,000 plus attorney's fees. This can be substantially more than the 3% – 6% you may have made.
4. When this happens, and it will you are now in a position to send a demand letter to the agent and/or the homeowner where you can demand $150,000 and more than likely easily settle for around $5,000 – $15,000 depending on how nice you want to be. If they do not agree, you can file a suit, get an award for more and they could be in the hook for your attorney's fees.
5. That last step may be out of our realm of understanding and that's ok. Again, if this is happening to you, jump in the Facebook group and get a hold me. I will be happy to guide you through this process and leverage our resources to get you what you are entitled you under the law.
If you need a release to have your photographer or videographer sign, I posted one in the Facebook Group.
As I begin to wrap this episode, I want to know that again this isn't just about realtors. Many industries use copyright protected work to further their presentations. I see many thefts of intellectual property in many industries and I don't think that's ok. It doesn't take much to be a good online citizen. I use that term a lot, good online citizen. To me that is simply one person reaching out to another and asking for permission before they use someone else's work. It is the easy path, the right thing to do. Those who choose to not ask, deserve what they get, a bill, because they are simply whether good intention or not, a thief.
If I left you with something to think about, great.
If the podcast episode was informative or helpful to you in your endeavors, please take a moment and leave us a five-star review on iTunes and please share it with your friends. I think the more we can help each other and learn the more successful we can all be.
Also, again if you want to be part of the conversation join our FREE Facebook Group at Intellectual Property HQ Community.
Happy Hunting.
#realtor #realestate #realty #realestateagent #Broker #architecture #home #lifestyle #branding #business #copyright #course #courses #dmca #education #entrepreneur #entrepreneurship #guide #how #influencers #intellectualproperty #intellectualpropertyrights #licensing #piracy #share #stepbystep #success #takedown #writer #journalism #news #journalist #author #OnlineEntrepreneur #workfromhomelife #bloggerlife #podcasthost #blogs #IPLaw #contentmarketing #contentstrategy #marketing #digitalstrategy