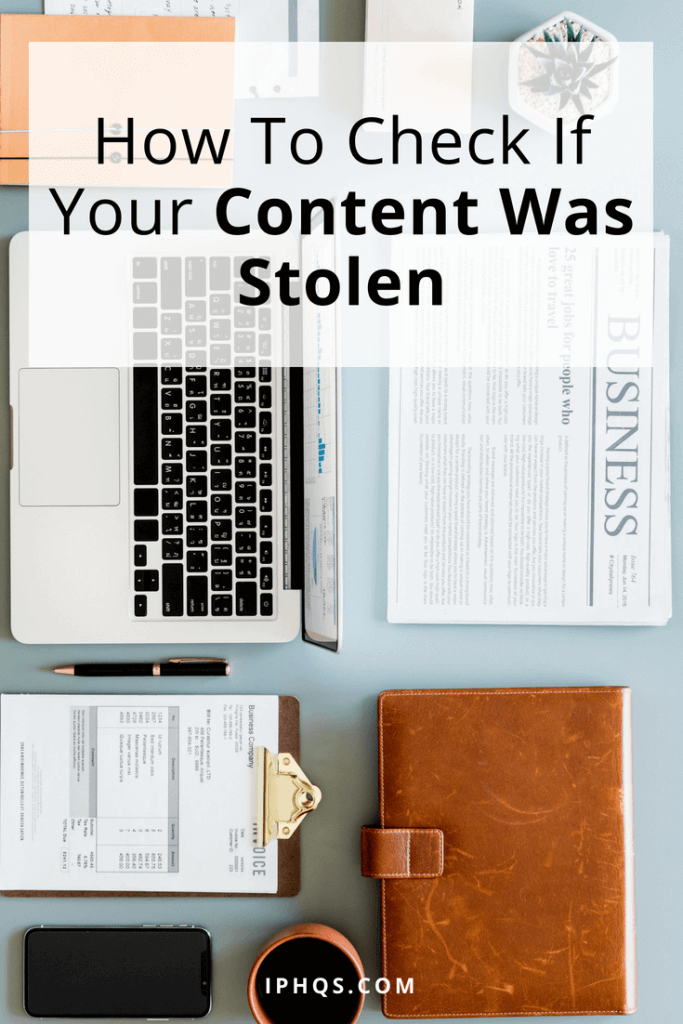 On this blog, I've talked a lot about what to do after you find out your content was stolen (gather documentation and send a DMCA takedown notice), or well before your content has a chance to be stolen (register your copyrights). But one thing I haven't touched on is how to check if your content was stolen in the first place.

The internet is a massive place. It's not impossible that a huge site could steal one of your designs, sell thousands of t-shirts in a different country, and you would be none the wiser.
So what are some reliable ways to check if your content was stolen?
Free Tools To Check If Your Content Was Stolen
These might seem obvious, but maybe there's someone reading who didn't previously know about Google's "Alerts" function and "Reverse Google Image Search" feature, and now their mouth is hanging open in gratitude while they're thinking about how productive they're going to be. To that one person–you're welcome. To everyone else–a refresher:
Setting up an alert on your name or your company's name is all well and good, but how can you use Google Alerts to make sure your content isn't being used elsewhere? Some ideas for possible alerts:

Catchphrases you frequently use
Iconic lines in comics/images/articles that went viral
A paragraph of text from your e-course
A handful of lines from the transcription of your podcast
In all of these cases, make sure to put quotes at the beginning and end of your alert. That way, you only get an email when Google finds an exact match. (In other words, type"This is my catchphrase" instead of This is my catchphrase.)
If you've never done a Reverse Google Image Search before, go to images.google.com, click the camera icon, and either enter the URL of an image or upload an image from your computer. Google will return exact matches as well as visually-similar images. Some ideas of visual images to regularly search:

Screencaps of you talking in your e-course–as well as screencaps of slides where you're not visible
Screencaps from your vlog
Photos from your online portfolio
Drawings or comics you posted online
Illustrations you've licensed to other companies, or are planning to license
The beauty of Google returning visually-similar images is that even if you pick a screencap or drawing that wasn't actually stolen, Google's algorithm will likely pull any screencap or drawing that was stolen, saving you the work of wading through the internet at large.


Paid Tools To Check If Your Content Was Stolen
I personally prefer free tools when I can get 'em, but sometimes the adage "You get what you pay for" rings true. For the record, none of these are affiliate links–I'm just pointing you towards services I think you might find helpful, totally free of charge.
Copyscape lets you enter a URL to a page–like your personal blog, poetry portfolio, or e-course sales page–and it automatically combs the internet for matches. They have a free version wherein you can enter a URL and see a list of five or so possible matches, but their premium option has features like:

the ability to copy and paste specific text from your site
a feature that allows you to check up to 10,000 pages in a single search
a tracker for multiple cases of plagiarism
automated Copyscape inquiries
…and other features that aren't super useful if you're a business of 1, but might be helpful if you're a huge corporation that manages thousands of sites, all of which host (hopefully) original content.
QueText works a little differently than Copyscape, in that there's no URL option–you simply copy and paste the text you're trying to analyze. It takes a few minutes to run, depending on how much text you've pasted in, and then, if there' aren't any matches, it gives you a "No plagiarism detected" green checkmark.

With the free version, you have a limit of 3 searches (and 3 reports), and a per-search word limit of 500 words.

The PRO version–again, probably more useful for full-blown corporations–has features like:

unlimited searches
a 25,000 word count limit for searches
the ability to export plagiarism reports to PDF files
a file upload option
a trademarked DeepSearch feature that analyzes text for near-matches and compares it with billions of sources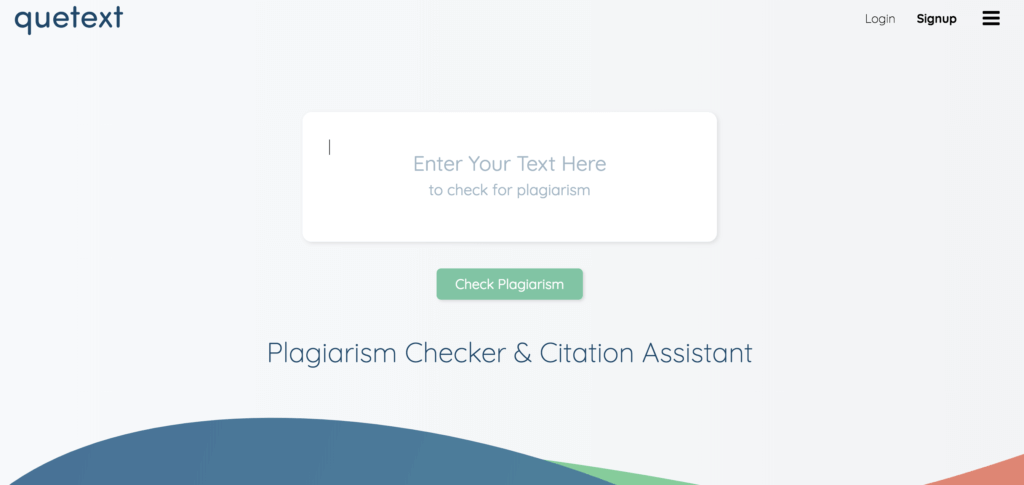 Plagium, like the other tools listed here, also has a free version wherein you can do an occasional quick copy-and-paste text search that's fairly shallow. But their premium version charges 8 cents per page of text, and has the ability to perform in-depth searches, analyze uploaded files, and compare files with other online files.
Conclusion
There are many ways to check if your content was stolen, but the best way to stay on top of things is to 1) make sure your content is registered, and 2) check consistently.

Set a day each week (or each month) where you'll take 10 minutes, put on your favorite music, and click through Google Image Searches to make sure your content is being used properly. It's like doing the dishes–consider it content maintenance. Consistent maintenance now goes a long way, and can keep things from ever getting out of hand.
Photo credit: rawpixel